Pet List
Looking for your lost pet, or has someone's pet found you?

Submit your lost or found animal to the KCWD/KOOL96.1 Pet Patrol.

Please provide a complete description of the animal. Please include any distinguishing features which may help identify the pet, along with a contact phone number. Pet Patrol submissions will be featured on-air as well as on the station websites (KCWD and KNWA).
---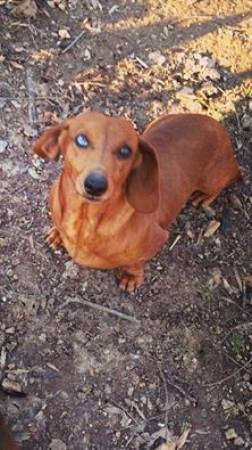 Daisy
Red Female Daschund - Daughter's Pet since puppy. 6 yrs old. lost in area of Lucille Street north of hospital. Call 870-416-8705
---
Thor
he is a black male pitbull with a white patch on his chest. He could easily be mistaken for a black lab because I did not have his ears cut. I see someone posted that they found a chocolate lab and black lab on Omaha Road well that might be my dog what is your phone number mine is 870-278-1775
---
Found Dog
Tan and White Male Small dog. Found at 1212 West Rogers call - 870-365-9332
---
Found 2 dachshund
One long haired copper colored and the other a grayish with black spots. Found wondering the streets on country circle around 4:00 pm 4/1/2014. Call 8706888685 if these might be your pets both are well taken care of and very friendly.
---
2 dogs
2 small dogs in Southern Hills are running loose....cold and snowy out there....one is black and one is black and white...
---
Found Dog
Chocolate Lab no tags Black Lab With collar out at Omaha by road (PLEASE PUT YOUR PHONE NUMBER OUT FOR THE OWNERS) KCWD
---
Lost Pit Bull
Lost Pit Bull in the Omaha Area 10 yrs old, White star on the chest. If you find call - 870-416-2011
---
Lost
White on chest black pug on Hudson Court road off Cottonwood Road. If found Call 870-577-3750
---